Hello my devoted readers!
I just wanted to let everyone know that I finished picking my new designers for the Patches of Pink Design Team 2012. It was a very difficult decision as there was so much talent that was put forth by all those who applied. In fact, there was so much talent I brought on more designers than I had originally intended. :-)
Thank you to everyone for applying, and I wish that I could contact every single one of you directly, but right now I'm still trying to adjust to second parenthood and let's be honest it's tough!! If you were picked to be on the design team you should have received an email from me (patchesofpink(at)gmail(dot)com).
Be looking forward to the first design team post of the year on Thursday! We should have a bunch of great projects and you should get to meet most of the new designers.
Thank you for following my blog, and I love each and every one of your comments.
Since it is Valentine's Day, I also wanted to share one of my all time favorite Valentine's Day crafts. It is a heart shaped wreath from
The Idea Room
.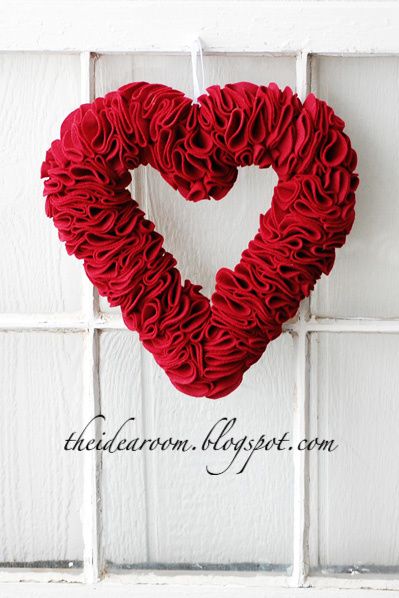 JUST CLICK IT. Each click is a vote for me and makes me feel loved! Thanks!